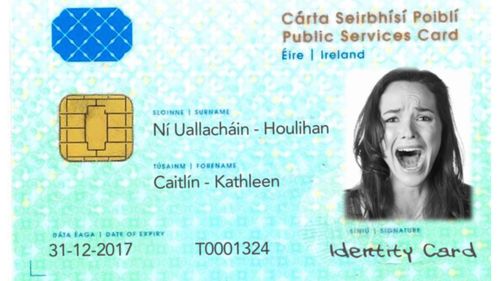 1226 / 2000 signatures
---
In a shocking report, the Data Protection Commissioner has ruled that the government has NO LEGAL RIGHT to store data collected for the Public Services Card.
Sign the petition and demand the government:
STOP THE CARD
DELETE OUR DATA
The Public Services Card means your data is no longer your own.
The government is using the Public Services Card to gather and store your sensitive personal information. Worse, they are storing it in a way that leaves your data vulnerable to misuse, abuse or theft.
Despite wanting to know A LOT about you, the government itself is not very forthcoming. They tried their hardest to keep the Data Protection Commissioner's report hidden from the public. It's like there is one rule for them and another for the rest of us.
The report has been released but now it's time to STOP THE CARD. It's time for the government to DELETE OUR DATA.
The government targetted economically vulnerable people first.

Anyone dependent on social welfare services had no choice but to get a PSC. That's not just wrong, it's probably illegal. Demand the government stop this card now, before they roll it out to health services and begin gathering and storing everyone's sensitive and personal data.
We say NO.
Sign the petition and tell the government to STOP THE CARD AND DELETE OUR DATA.
It's your data. And they're your rights. Sign now.